Welcome to Madrid, Spain's enchanting capital. Explore the best of Madrid with our exciting itinerary of what to do in Madrid in 3 days, from the Royal Palace's elegance to the charm of historic neighborhoods. Discover the city's rich history and culture at these must-see spots.
Day 1 : explore the best of Madrid City Center

Getting around Madrid
For an ideal start to Day 1's tours, consider purchasing a Madrid hop on hop off bus ticket. It offers convenience and comfort, providing panoramic views during your journey. With strategically placed stops, this option ensures easy access to all of Madrid's landmarks, a superior choice compared to public transportation.
If you don't have a tourist bus ticket, explore Madrid using the metro or by walking. Start your day early, and stay updated on metro schedules and any possible travel disruptions. Staying informed will ensure a smooth journey as you explore the city's attractions and landmarks at your own pace.
Morning
Afternoon:
Make the most of your Madrid tourist bus ticket!
If you're traveling with young children or prefer a hassle-free vacation without itinerary planning and public transportation concerns, we suggest opting for a guided tour in Madrid. Julià Travel provides a variety of guided tours within Madrid and convenient excursions near the city.
You can find all our experiences in Madrid in this link: https://juliatravel.com/destinos/madrid/
Day 2 : day trips from Madrid

Continuing with our guide on what to do in Madrid in 3 days, we've uncovered the treasures of the historic center and embraced the city's vibe. It's time to don our backpacks and embark on an exciting day trip from Madrid!
A short journey from Madrid reveals charming towns like Toledo, Avila, and Segovia. Accessible by bus, train, or organized tours, we advise dedicating a minimum of half a day to fully immerse yourself in the unique charm of each of these delightful destinations.
If you're booking a guided day trip from Madrid, check that it comes with air-conditioned transportation. Summers in these villages can get pretty hot, so staying cool is a must!
A great way to begin is by taking an Avila day trip from Madrid or a Segovia tour from Madrid.
At Julià Travel, we understand your time is valuable, especially during your 3-day Madrid visit. That's why we provide a full-day tour to Avila and Segovia from Madrid. Concerned about lunch? No need to fret! We offer an option that includes a gourmet lunch – let us share the details!
If you've already explored Avila and Segovia and you are not sure what else to do in Madrid, consider alternative day trips near the city like a day trip to Toledo from Madrid, a guided visit to the Escorial and Valley of the Fallen, or the increasingly popular option of wine tour in Madrid and indulging in wine tastings along the Ribera del Duero Wine Route.
Day 3: It's your call – a day of relaxation or adrenaline-packed adventures!
For your third day in Madrid, why not unwind and have some fun? You can choose to relax, explore the city center, do some last minute shopping before heading home, or give the Madrid tourist bus a try if you haven't already. It's all about enjoying your way!
As a delightful way to wrap up your Madrid visit, catch a captivating Flamenco show at an authentic Tablao. Enjoy a glass of wine or indulge in a traditional menu for a memorable farewell.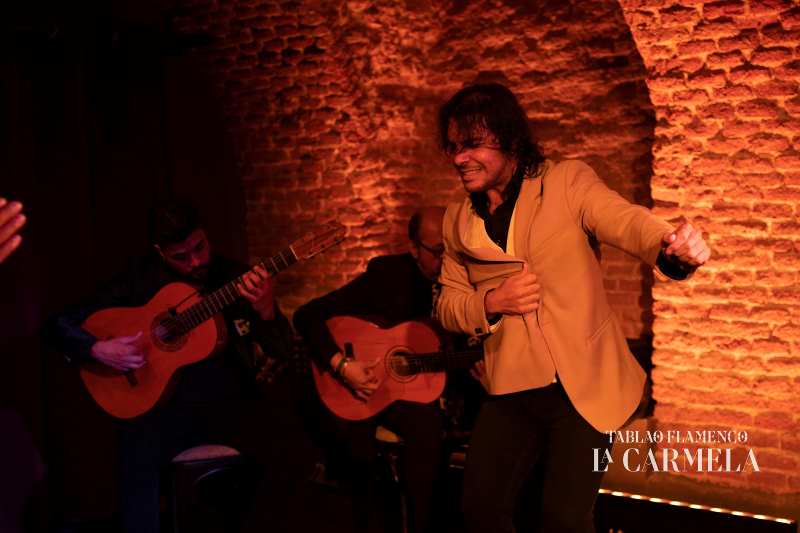 Ready to explore Madrid? This what to do list through the city's history and charm has shown you the way. Whether you opt for guided tours or decide to explore independently, Madrid's vibrant attractions await your discovery. Madrid is waiting to be explored!
Until our next adventure!